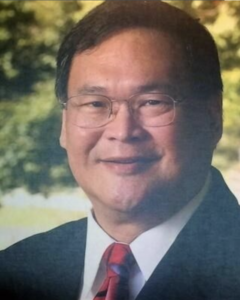 The Hon. Norris K. Wang, 65, retired Magistrate
Judge and Elected City Councilman (District 6) in
West Lafayette, Indiana, of West Lafayette,
Indiana, (and in the Chicago area, Co-Founder of
the Asian American Bar Association of the
Greater Chicago Area 1987-1988) passed away
on 1/7/2021, in Lafayette, Indiana, from
complications due to cardiac arrest. He last
attended CFC in 2008 at our 50th Anniversary
celebration at Oakwood Park.
Hon. Norris K. Wang's Obituary (legacy.com)