Educational and Fun Activities
Camp activities include Chinese inspired arts and crafts, basic Chinese language and culture instruction, swimming and various sports, evening games, dances, snacks, and many other fun activities.
We have also revived the ancient Chinese art of team body sculpture, as shown in the artistic offering below entitled "Distant Mountain, Falling Water, Some Poems, Don't Have to Rhyme"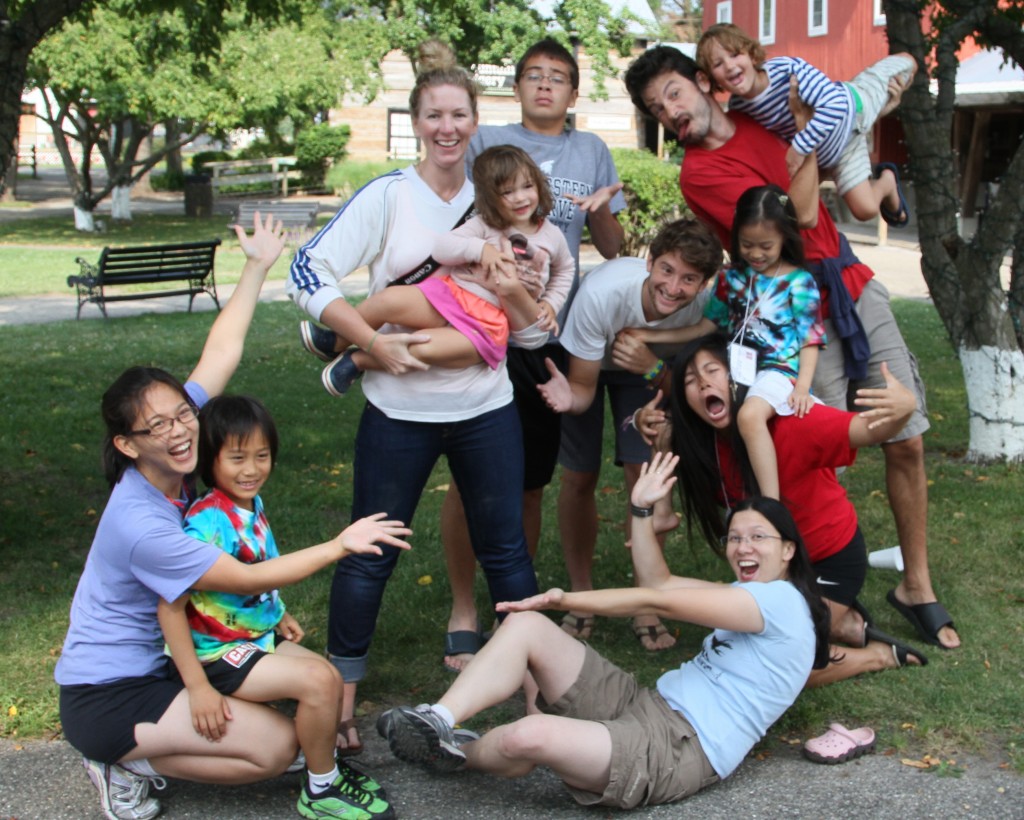 A Word About Festival Night
The week of Camp concludes with Festival Night filled with musical performances, skits, songs and lots of laughs!
We have used Festival Night to pursue our long-term project to recover and perform music and lyrics from the dynastic Chinese archives, mostly from those Chinese literati who were able to express their most somber and tragic emotions, often referred to, in American vernacular, as the "Blues."
Recently recovered poetry and musical discoveries include: