We know you all can't wait. We're going to try blogging this year so you all -those at camp, those at home, and those studying (Hi Caryn!)- can follow along and hear from a lot of us.
More posts are on the way, but let's take a moment and enjoy our heritage. Here is a video of camp from the 60's.
And here is a picture of the camp kids on Saturday of last year's camp (somehow I don't have a whole group picture):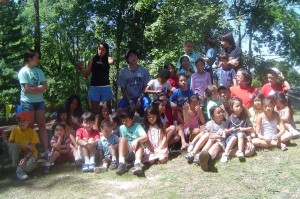 Keep watching. More to come.